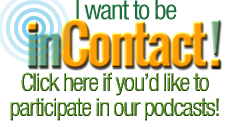 Loading crossword puzzle. One moment please.
English Café!

Admin


In Contact! Episode 3: Murphy's Law

Image Taken from http://2.bp.blogspot.com/-fDPQiz9XXWk/VRFXf149xEI/AAAAAAAAA6k/6RiEy6PEnLc/s1600/Murphy%27s_Law.jpg

Welcome to our third episode of In Contact! This time, we'll discuss Murphy's Law. It's often said that anything that can go wrong will go wrong. Therefore, accidents and mishaps are bound to happen. Other people are far more optimistic, and say life revolves around odds and probabilities which don't have to be ruled by such a gloomy principle like Murphy's Law. 
We wonder, though, it this optimism continues when your computer just crashes while you're working on your dissertation paper, or when your bus/car breaks down on your way to an important job interview, or when the only topics that are in the exams are the ones you didn't study. Yeah, that's life when things can go wrong. 

But there's a bright side of life! In this episode, we'll brush up Conditionals I, II and III to talk about real and unreal scenarios and their consequences. We'll also see some interesting idiomatic expressions related to accidents and failure. In Breaking News, we'll listen to a report which shows what can happen when surgery goes wrong. In our new section, Call My Bluff, we'll guess whether some bizarre accidents were authentic or not. Our Top 5! songs about failure and accidents is waiting for you, too! And last, but not least, four English learners will share their experiences related to accidents, as well as their thoughts about Murphy's Law and the possible scenarios when it can happen.

Listen to the episode while you answer these questions:



What do you know about Murphy's Law? Do you believe in this law or its variations?

What memorable accidents or mishaps you had recently can you think of?

Do you think errors and failure is always unavoidable?


Enjoy and be positive! 
Create an account or log in to leave a reply
You need to be a member in order to leave a reply.
Log in
Already have an account? No problem, log in here.
Log in
---
Permissions in this forum:
You
cannot
reply to topics in this forum